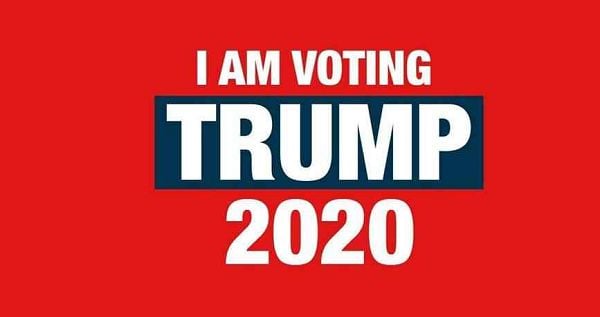 Do you support Trump
It was a fitting piece of legislation to propose on Flag Day, not to mention somewhat of a birthday gift for President Trump.
On Friday, Republicans reintroduced a proposal calling for a ban on burning the American flag. It was immediately endorsed by President Trump.
"All in for Senator Steve Daines as he proposes an Amendment for a strong BAN on burning our American Flag. A no brainer!," the president wrote in a Twitter mes
The legislation being sponsored in the Senate by Sens. Steve Daines of Montana and Kevin Cramer of North Dakota and in the House by Rep. Steve Womack of Arkansas.
It calls for the U.S. Constitution to be amended in a way that would give Congress "constitutional authority to ban the desecration of the United States flag."
he amendment is the only way to go about banning flag burning. That's because the Supreme Court has ruled in the past that flag-burning is a form of free speech protected by the First Amendment.
Critics on social media were quick to attack the proposal.
"I love the "Red, White ,and Blue" and am a patriot. But I disagree with Trump's demand that flag burning be criminalized in all settings," wrote one person.
"Please not this stupidity again. the supreme court has ruled that flag burning is constitutionally-protected speech. any such legislation would be unconstitutional. that a loudmouth internet nobody like me has to explain this to the president of the united states boggles the mind"
Some say an amendment like this would be an insult to the country and what we stand for.
Here's how the process works.
Amendments can be added to the Constitution if two-thirds of both the House and Senate agree on a proposal and then three-fourths of the states ratify it, or if two-thirds of state legislatures call a convention to propose changes to the Constitution, and then three-fourths of the states ratify the change.
here's been a concerted effort to bring God and country back into America. And a recent vote in California shows progress is being made.
After heated controversy, the city council in Bakersfield, California voted earlier this month to add "In God We Trust" decals to both police and fire vehicles.
"I love the motto," said Councilmember Jacquie Sullivan. "It's meaningful. It's powerful. Those words are intended to encourage."
Sullivan runs a non-profit organization called "In God We Trust America", which has offered to pay for the decals.
U.S. Rep. Kevin McCarthy, who represents Bakersfield, was thrilled.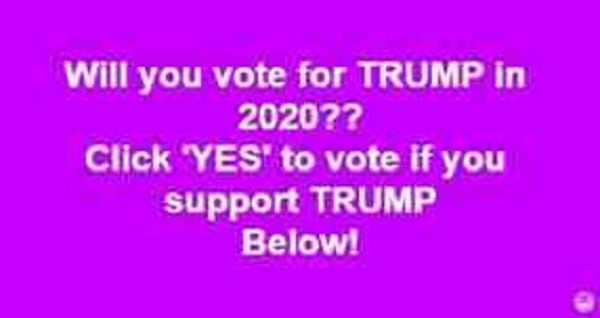 Do you support Trump
"Displaying 'In God We Trust' — the official motto of the United States — on Bakersfield Police Department cars is a testament to each officer's commitment to upholding the rule of law and defending the City of Bakersfield and its residents," he said.
Lawyers for the American Civil Liberties Union were ripping mad, and showed up at the city council meeting to fight the proposal and call it bad public policy.
"Unlike God, police officers are fallible," ACLU lawyer Jordan Wells said. "Their conduct should be scrutinized by the public, and when they overstep their authority, we must insist on accountability."
One council member, Andrae Gonzales, voted against the decals despite claiming he is Christian.
"The God I believe in is much bigger than a bumper sticker," he said.
Last month, the same proposal was approved by city council members in nearby Delano. They also voted to add "In God We Trust" to police vehicles.
Next month, the city of Shafter, which borders Bakersfield, is expected to vote on a similar proposal.
In Bakersfield, it started when Pastor Angelo Frazier of Riverlakes Community Church asked the Bakersfield City Council to put the nation's motto on the city's police department vehicles.
Jennifer Bloomquist, the founder of the Atheist Society of Kern, was adamantly against it.
"Once again, I oppose adding 'In God We Trust' to Bakersfield police vehicles and I also see 'In God We Trust' in the chambers and I don't feel welcomed here," she said.
Pastor Frazier has lived in the city for close to 30 years. He has also been a volunteer chaplain with the BPD for almost 20.
"One of the things I see a consistency, because we have it in our courts and everything, police officers are an extension of our courts," Frazier said.
It's a debate that's hit Bakersfield before.
In 2002, Councilwoman Jacquie Sullivan bro
The debate hasn't been limited to Bakersfield… it's come up across the country, with a number of law enforcement agencies voting to display decals and bumpers stickers carrying the motto on cars driven by police officers, sheriff deputies and firefighters.
But there are those who argue that displaying "In God We Trust" infringes on the First Amendment.
"It's an inherently religious statement and not every single one of our police officers is religious," said Bloomquist. "They don't believe in a single God. They might believe in a Goddess or multiple Gods or none at all."
—
We want to know what you think about the proposed amendment… and the decals on the cruisers. Send us your thoughts in the comments below.